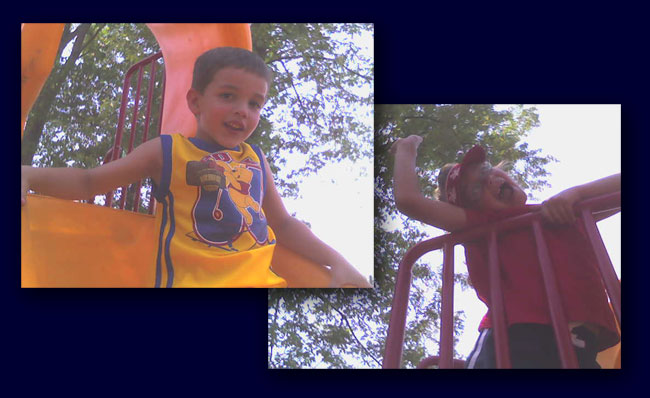 The kids have had fun this Memorial Day weekend. Here are two pics that I took at the Shinnston City Park on Sunday. They also got to enjoy some Dairy Queen ice cream after the trip to the park.
The weather has been very nice. It got close to 90° this afternoon, maybe even over it. It's hard to believe I was scraping my windshield last week!
Have a great Memorial Day!
Other Articles
Monday, May 22, 2006, 6:39pm